Customer Reviews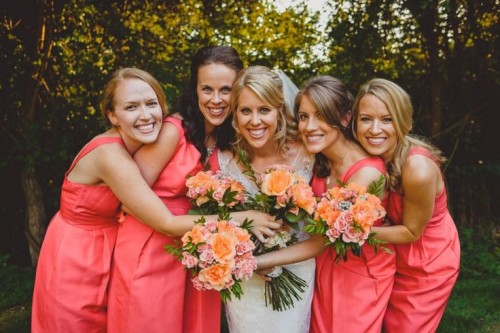 BRIARWOOD FLORIST


Local

Orange

,

VA

florist

We selected a plant to send to my mother-in-law for her birthday based on the picture online. I was skeptical as to how the actual delivered plant would look. I called prior to delivery and found out they had hand-selected the plant from the greenhouse the night prior to delivery. When I received a picture from my mother-in-law, the plant was spectacular! I could not have made a more beautiful selection had I been there myself. Thank you for helping us make her day special and for exceeding our expectations!
You took God's floral creations of beauty, added your creative talent to the His gift and made Mother's day xtra special. Service and beauty have always come to my door. Blessings....
Flowers were lovely and exactly what I wanted. And they were delivered within a few hours of ordering. Thank you!
The arrangement was lovely and delivered in timely manner. Thank you!
Christopher's Reply:
Date: Mar 08, 2018, 8:01 am

You Are Very Welcome :) Congratulations to you and your family <3
The flowers were so beautiful and perfect for the occasion. Thank you so much for creating such beauty!
I have been ordering small arrangements for years. Never disappointed in any of them. They are very helpful picking out those special thank you s,when you don't even know what you want. Just ordered my biggest yet, and I know it will be beautiful!!! Thank you Both!!
The recipient was thrilled and surprised to receive the roses. I will use you on the next special occasion.
Name:
George and Beverly A
2017 was hi-lited by the lovely arrangements we rec'd and sent..beauty, freshness, lasting. Courtesy/helpfulness Great! Floral gifts to us from across the country were spectacular. We thank you ever so much,
Excellent. Beautiful design and presentation and were able to deliver in Rapidan on very short notice. So kind.
Thank you so much for your excellent service. I am always pleased with your work and this time was no exception. Additionally, I an especially grateful that you were able accommodate a change to my request at the last minute. Briarwood is my go-to florist!
The arrangement I received is absolutely beautiful. My mom sent me pink roses as a pick me up from a stressful week and they are perfect. They are so bright and fragrant. I'm very pleased with the order.
The flowers were beautiful!! The florists are the best!
The flowers were stunning and stayed fresh for a while. I will absolutely use this florist again!
The flowers were beautiful! We loved them!
Completely satisfied with my order!
Briarwood did an absolutely wonderful job on the flowers for our daughter's wedding. The flowers were fresh with beautiful color and the arrangements were just gorgeous - ethereal in look - just as we had imagined them. Gregory and Chris were so much fun to work with. Gregory's creativity and design expertise were evident in everything he did. They were great!
I did not get to see the arrangement, but I was told that the flowers were beautiful.
I was very pleased at how easy it was to call and order this beautiful bouquet. It was delivered on time and received by the special person in the nursing home. Thanks
Excellent experience. We will use again as well as recommend. Thank you!
It was everything I had hoped it would be and more. Thank you.
The bouquet was beautifully done and looked as good as our better than the pic on your site. It was delivered on time with short notice and could not be happier! Will continue to use Briarwood in the future. Thanks!
Great selection of bouquets and designs. The flowers are beautiful and last quite a while.
Easy to use, my wife was happy and the flowers have lasted longer that any of us ever expected. I will definitely be using your service again.
Briarwood Florist delivers beautiful flowers and arrangements that my relatives always give rave reviews about. Living in Texas but from Virginia I love knowing that Briarwood is the florist I can depend on. I was so impressed that they even called me when they were going to be one day late delivering the flowers that I had requested because of the vase I had selected was not available. They wanted to make sure that was fine with me or if I wanted to change vases for the original delivery date. Wow! I will continue to order from them and recommend Briarwood Florist to everyone.
Absolutely Top Notch!!! Personable, considerate, creative, fabulous taste in arrangements, and Briarwood really cares about us as customers!!
We hired Briarwood to make the arrangements for our daughter's wedding. She chose something a little "out of the box" for the centerpieces. Using logs from a fallen tree was definitely a change from the original idea of mason jars. From the very beginning Gregory was excited, innovative, and on top of all that was necessary. He kept me up to date on every step of the process and how he was going to construct each centerpiece. Since each log was different each centerpiece was different. The logs arrived the day before the wedding and he constructed them on site. They were stunning! We had so many wonderful compliments from our guests. We highly recommend Briarwood for your event's flowers!
The flowers were very pretty when we saw them at Preddys; we were pleased. I am glad we used your business.
I have been going to Briarwood about 2x a month for flowers! I wouldn't dream of going anywhere else. Even when I have no clue what kind of arrangment I want Chris and Gregory are amazing at bringing together the perfect arrangement. Love the shop, love the flowers, LOVE the service!!!
Artistry with flowers...I've worked in NYC, Washington, D.C., and other large cities....I cannot recall ever having seen such talent with the arrangement of flowers as Gregory has done for us. He provides us with flowers for special occaisons as well as weekly flowers for our dining room tables...great value, great product, awesome to work with...Thanks!
Briarwood is the best.The arrangement was beautiful.
Hi. I'm trying to get an idea of how much money I saved (if any) by doing my own wenddig flowers (middle to high quality silks). Anybody out there (brides, florists, etc) who can make an educated guess of how much the following list of items would have cost me if I had used a traditional wenddig florist? All of the flowers used were roses, and some filler flowers and fall leaves were used as accents.1 very large round bride bouquet with 2-3 dozen large open roses, fall leaves, and filler flowers, with handle fully wrapped in satin ribbon 2 large round maid of honor bouquets with 5 open roses and 10 rose buds, few fall leaves, some filler flowers, handles fully wrapped in satin ribbon.5 medium sized bridesmaids bouquets containing 4 open roses, and 8 rosebuds, few fall leaves, some filler flower handles fully wrapped in satin ribbon.3 mother wrist corsages, 2-3 roses each11 single rose bud boutonnieres 1 groom boutonniere with 2 rosebuds, accent flowers16 pew markers, containing satin bows and 3 roses each4 medium sized church arrangements containing about 2 dozen roses each2 small swags and 2 garlands, 4 additional decoration bouquetsFYI, I already have the flowers. The list above is everything that I have and have already done. The bouquets look real from a few feet away. Actually, a few months ago I bought a bouquet of fresh orange roses from the grocery store and then compared them to my silks and they looked extremely similar…actually the silks looked better because their color was more vibrant. Honestly, flowers weren't all that important to me…I mean I want them to be nice but I didn't want the flowers to be one of the biggest expenses of my wenddig. There were other places I would rather spend money, on things that mean more to me. So that is why I went with silks. But I've just been wondering what I would have paid ballpark for all of those fresh roses if I had gone through a florist.
Amazing! I put the wrong address, and the florist went out of his way to make sure my sister got her flowers, even delivering them to her office. Wonderful service!
The flower arrangement is beautiful. Arrived on time. I think my son has ordered from your florist before because trying others yours is the best. thank you
I received red roses for my birthday and usually don't get to enjoy them long before they start to fade. I am very impressed how long these have lasted!
I have been dealing with Briarwood since Macon opened the store and have had nothing but excellent service! I highly recommend them to anyone considering design/delivery of floral arrangements and decorations. I look forward to many more years of service!
Every flower arrangement that I have received from Briarwood Florist have been beautiful.
I was very happy with the arrangement. The flowers were very fresh and overall it was a nice arrangement. I thought the colors were going to be more bronze and fall like, but it was nice none the less.
Excellent customer service.
i was so suprised...i felt much better..your flowers are so beautiful and with the note it just made my day..thank you!
Fast delivery and a beautiful arrangement!! :) Thanks Macon!!! -Amber Ashley
Thank you for your assistance in delivering a beautiful arrangement during this difficult time for a family who lost a loved one. Many thanks, TK Lee
the flowers I ordered looked exactly like the picture..they were BEAUTIFUL!!..so often I order from the internet from a picture not knowing what they will look like but this time, it was EXACT..thank you so much for that!!
Briarwood provides personal service that exceeds my expectations. Although I was not able to provide the correct house number, they delivered a beautiful arrangement on time. My mother was delighted.